Attorney Tim Moran has lived in Oviedo for over 20 years and the firm prides itself as being a part of the community. He graduated from Jackson Heights Middle School and from Oviedo High School. Tim graduated from the University of Central Florida, Cum Laude, receiving his Bachelor of Arts Degree in Political Science with a Double Major in Legal Studies.
Tim received his Juris Doctor from the University of Florida Levin College of Law, where he graduated Cum Laude. While at Law School. He received The Book Award for two classes: Mediation as well as Police Practices & Criminal Procedure.
Since 2007, Tim has been a member in good standing of the Florida Bar. He is a member of the Seminole County Bar Association.
Tim's volunteer work includes working extensively on Foreclosures and Loan Modification with Community Legal Services of Mid-Florida, Inc. This enabled him to be at the forefront of the foreclosure crisis, so that he is familiar with HAMP, HARP, HAFA AND UP programs which assist clients. Tim presented at numerous Out Reach Programs, helping people whose houses were in foreclosure. He also coordinated and supervised Interns from the FAMU Law School Housing Clinic, providing important instruction and practical skills to students.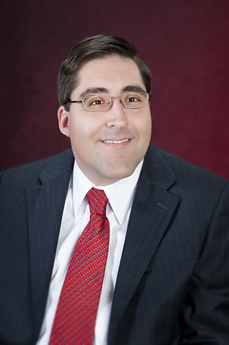 You should know this about Mr. Moran
Certified Florida
Specific Foreclosure Prevention Counselor
HUD Certified in Pre-Purchase Counseling
Certified County Mediator
One of three finalists for the 2010 Florida Bar Young Lawyers Division Pro Bono Award
Winner of 2012 The Florida Bar Young Lawyers Division Pro Bono Award
Admitted to practice in the Middle District of Florida.
In 2009, 2011, 2012, and 2013, Tim Moran was awarded the Champion of Justice award from Community Legal Services of Mid Florida, Inc.
In 2014 awarded Seminole County Pro Bono Attorney of the Year Award from Community Legal Services of Mid Florida, Inc.
In 2009, 2010, 2011 ,2012, 2013, and 2014 Tim was recognized by the Florida Supreme Court through the Young Lawyer's Division and the Pro-Bono Coordinator's Association for giving over 100 hours of pro-bono service to low income families in each of the three years.
The Oviedo City Council presented Tim with a resolution February 20, 2012.
The firm was honored to be voted best Law Firm/Attorney in the 2013 and 2014 Ovation Awards presented by the Oviedo/Winter Springs Chamber of Commerce, but voted on by the residents of these cities.
Mr. Moran was honored to be recognized on January 23, 2015 whereby Legal Services Corporation presented Tim with the Certificate of Appreciation for his extraordinary commitment to providing equal access to justice through his pro bono work with Community Legal Services of Mid-Florida, Inc. At the time of this award he was one of the youngest to receive such award.