We all want the best for those whom we love and rely on. One of the ways we will ensure that your relatives are best cared for is by properly planning for and preparing a: Will, Living Will, Health Care Surrogate/Advanced Directives and Durable Power of Attorney. In the state of Florida if a person becomes incapacitated, no one can make financial or medical decisions for them unless proper documents are in place. We create these documents for you, so that you will be prepared under the laws of the state of Florida during a difficult time.
Allows you to designate who receives your property upon your death.  With a Will in place the passage of your property is planned and orderly.
Tells your family and friends what your wishes are and whether or not you want life sustaining procedures used. Your family will know for certain what your desires are.
Health Care Surrogate/Advance Directives
Tells your family and friends what your wishes are and whether or not you want life sustaining procedures used. Your family will know for certain what your desires are.
Durable Power of Attorney
Someone designated by you to handle your financial affairs when you are no longer able to do so.
Planning estates and trusts enable you to determine the amount of personal assets you wish to leave to the beneficiaries you have designated. You can, for example, restrict the way in which a beneficiary uses the assets you have designated. Common examples of trust planning are: leaving assets for a disabled person, an elderly relative, grandchildren who have not yet been born or a charity.
If you are an entrepreneur, there are certain steps you should take to protect yourself and your business.
Forming a Limited Liability Company (LLC) is one of these steps.
Should your business be sued, this will shield you personally from being sued.
This is an essential step.
Oftentimes, our elderly parents and loved ones become unable to care for themselves.
They have difficulty paying bills and managing their day-to-day tasks.
Fortunately, there is a way to help.  You can become your elderly parent's or loved one's legal guardian and assist them with their tasks.
Although this can be overwhelming, we can assist you with the proper steps and walk you through an intimidating process.

The foreclosure epidemic is unlike anything the country has previously experienced. If you live in one of the 1.5 million homes expected to be in foreclosure in the state of Florida, remember that we have extensive experience that will be of help to you. You may find yourself in foreclosure for a number of reasons: the loss of a job in today's turbulent economy, the illness or death of a relative, or an error on the part of your mortgage lender. There are ways to fight foreclosures, whether it is through the use of government programs, mediation or litigation. Do not let fear or uncertainly prevent you from taking pro-active steps that may enable you to stay in your house or to create an exit strategy that will allow you to move beyond the foreclosure.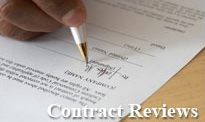 A poorly written contract can result in expensive litigation and can doom a promising business venture before it starts. Contracts are necessary for home improvements and a plethora of other issues as well. Let us help you begin correctly by reviewing your contract.
There are times that call for a re-evaluation and a new beginning. Though bankruptcy should be the last resort, it can be an option. We will help you evaluate your options and guide you through the appropriate process. Mr. Moran is admitted to practice in the Middle District of Florida.
Often times due to a physical or mental disability the children we love require an even greater commitment of us and more long term care. When your child is young, you can automatically make decisions for them. When they reach age 18 you must formalize this process and become their guardian advocate. Guardian advocacy applies when your loved one was either born with or became physically or mentally disabled at a young age. This process will allow you to do as you have always done and ensure your child's long term health and stability. Contact our firm for a free consultation regarding assistance with this matter.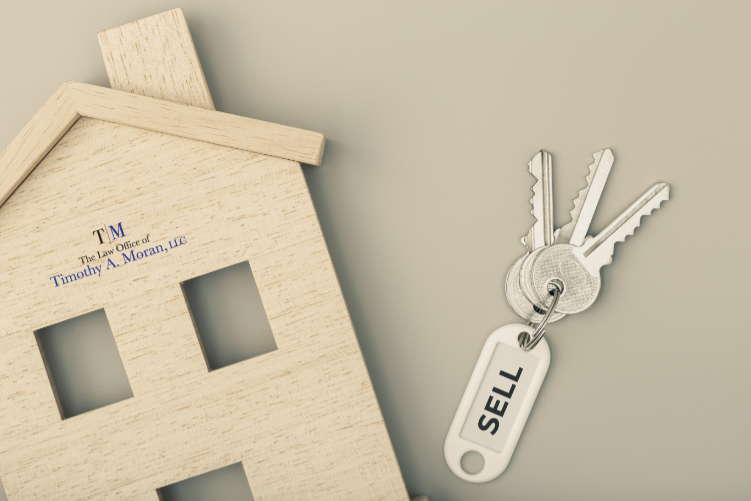 In today's unpredictable economy the dream of owning a home can transform into a financial hardship due to a loss of a job, illness, loss of a loved one, or just the need to adjust a long term plan. Homes today are not worth what was paid and people feel as though they cannot recover. But there is another option, if you need to leave your home don't walk away from it, consider a short sale alternative. In a short sale, you will work with a skilled realtor and our firm, receive an offer from an interested buyer, and the firm will negotiate the best terms that fit your individual needs with your lender. An important factor is to make sure that once the short sale is negotiated that the bank will not be able to pursue you for the difference in funds. If a short sale is improperly negotiated you may still be liable to the bank even though the house is no longer yours. Contact our firm for a free consultation and we will analyze the best way to assist.